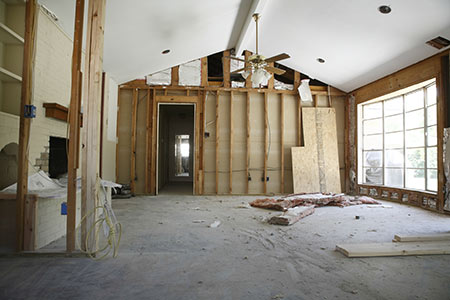 Our team of remodelers is capable of taking on work beyond your more focused kitchen and bathroom remodels. We provide a wide variety of services as a general contractor to help you get the work done around your home that you've been putting off for far too long.
Here are just a few of the general contractor services we provide:
Home improvements: Have a job you need done around your house? Our general contractors are more than happy to lend their expertise. Whether it's refurbishing an existing room, working on a deck outside your home or adding or repairing drywall, we assist homeowners with a wide variety of tasks.
Wall removal: One common request from homeowners who want to remodel their homes is wall removal, so they can open up certain rooms in their home. This is especially popular in kitchens and living areas. Of course, wall removal must be done smartly, especially if there are load-bearing beams in place that will need to be replaced or worked around.
Carpentry: We offer custom trim and molding, doors, framing, and custom cabinetry.
Flooring: By redoing the floors in your home, we can help give your home a whole new look with new carpet, tile, laminate, and concrete coatings.
Elastomeric Roof Coatings: Roof coatings are an excellent option to protect your roof and keep it lasting a long time.
Demolition: Are your ready for a major home renovation? We offer demolition services to help make all of your renovation dreams a reality.
Accessibility construction: Accessibility renovations in Scottsdale, AZ can help make sure your building is up to code and that it is in compliance with the Americans with Disabilities Act. This is particularly important if you own a building used by the public, where people with disabilities are more likely to visit.
For more information about our services as a general contractor in Scottsdale, AZ, please call us today at 602-750-9549.